News — Mortonhall
Mortonhall | Offices | Press |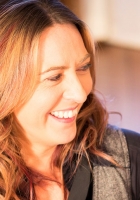 Edinburgh start-up Better Humans has launched Better Humans Therapies, which will operate out of a brand new therapies centre at its new larger offices located in the Mortonhall area of Edinburgh. Better Humans Therapies is focused on helping individuals improve their health, and will incorporate both brain and body training based on the Better Humans REACH programme. It will offer everything, ranging from physiotherapy, massage, pilates, to yoga. The new therapies centre will also be where Better Humans will broadcast its new online classes from. Victoria Anderson, a director and practising physiotherapist at Better Humans, explains: "We are delighted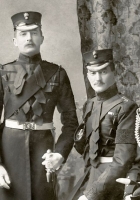 Formal declaration of war by the United Kingdom - 100th Anniversary 100 years ago there were 4 brothers (front-to-back): Major Algernon Trotter of Mortonhall & Charterhall, D.S.O., M.V.O., was serving in the British army, soon he would be severely injured in the Retreat from Mons. His 3 brothers 'G', Ted and Reggie all served in France but by 8 Aug 1916 there were only 2 brothers. Along with 900,000 British subjects, including well over 100,000 Scots compatriots, Lt. Col. E.H. Trotter, D.S.O.; Grenadier Guards & Captain R.B. Trotter; Queen's Own Cameron Highlanders, lost their lives in sacrifice and service
OPEN FOR DRINKS as usual. Dinner menu back on at end of first week in June 2014. Thank you for your patience. Any clarification needed please contact The Stable Bar & Restaurant on 0131 664 4262.
500 years ago today at Flodden, amongst the destruction of the Flower Scotland, in the tragedy of Flodden Field, fell both Trotter of Catchelraw and our kinsmen Trotter of Printonan; understood to have been fighting with the Homes. Records are scant as after Flodden the Scottish Borders were successively raised and the East March, being relatively bereft of natural geographic defences, was particularly scorched. As a Berwickshire family survival of some family members was in itself good fortune and to still be stewards of the lands of Catchelraw five hundred years later is a very great privilege. It is also a
The Edinburgh Riding of the Marches will take place on Sunday 8th September. The event begins on Sunday morning and sees a cavalcade of horses riding the southern boundary of the city which will take the riders from Todhills through Gilmerton and around Mortonhall Estate. The ride is expected to enter Mortonhall Policies via Stanedykehead at 10.50am, leaving the Policies on to Mounthooley Loan at 11.13am and re-entering the Estate at 11.18 via Morton Mains. The ride will exit the Policies onto Old Burdiehouse Road at 11.35am. This is a fabulous event to spectate. For more information
4th February at 08.00 until 8th February at 17.00 Please be informed that road works will commence at 8am on Monday 4th February 2013 for 5 days (8am-5pm daily) for the purpose of resurfacing the Mortonhall Gate road from start point at Frogston Road East and for the entire length of the drive road to the Mortonhall Caravan Park entrance. Access Information: There will be times in each day when access will be restricted for short periods between 8am and 5pm. Access will be most challenged on Thursday 7th February 2013. Access will be unrestricted between 5pm and 8am each day.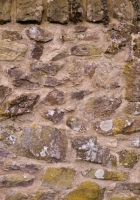 Images of Mortonhall policy dyke/ wall repairs on-going using traditional lime mortar mix.